Current song: Loading ...
Stream title:
Station time:
Album image:


Buy this album

TRANCE FM SPOTS


Through this we offer our services Internet radio station Trance fm radio as an advertising medium which generates around 72,000 impacts per month.


Tested according to the Llisteners load and the number of spots generated.

the price of each spot is $100 USD and is heard 72,000 times during the month.


The spot includes the production and locution Spot up to 30 seconds with the locution and background music included * optional.

If you already have your spot also can be transmitted.


The station transmits music to young and is on Itunes listings, tune in, microsoft Radio etc .,


The name of the station is Trance FM Radio and appears on the lists of itunes as

A trance fm Radio trip.


Radio stations online is a new medium and very successful today for advertising.


PABLO MORENO

DIRECTOR OF FUTURE SUN CORPORATION

And TRANCE FM RADIO


Con tecnología de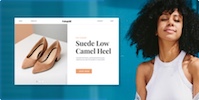 Crea tu propio sitio web único con plantillas personalizables.